Firstly, you will need to download the App and open it. To start the configuration simply click on the 3 horizontal lines at the top left of your screen. Then click on Settings > Icecast Settings.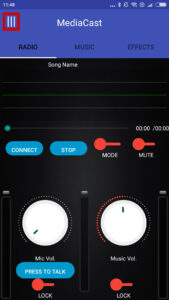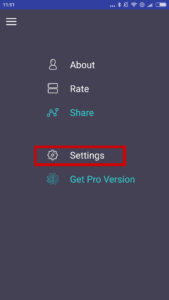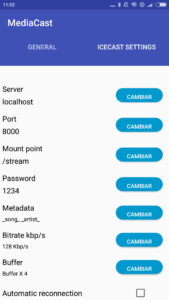 You will then need to update all fields with your login information. All the necessary information is available on your Radio Manager by clicking on the Direct > Information tab.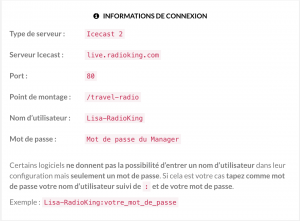 Make sure to choose "Icecast Server" in the Server field.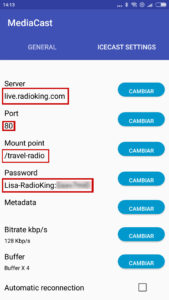 Then, you will need to update all the other fields with the necessary information, including your username:Password.
To finalize your configuration and be able to broadcast, your App needs to be restarted. Lastly, click on "Connect" and you are ON AIR!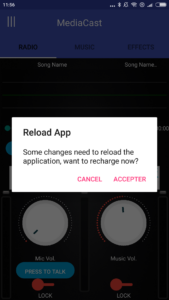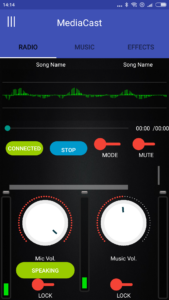 Broadcast
You are now ready to broadcast! It will be your choice to either go live, or to broadcast tracks from your Smartphone.
To add your tracks to MediaCast, simply head over to Settings > General and choose the folder that contains all your music. Then go to the Music tab to choose your desired tracks!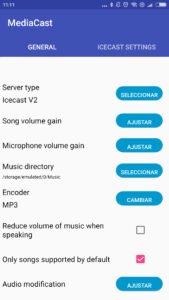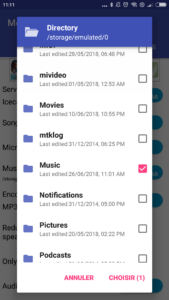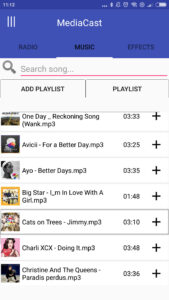 It is so easy to speak on air while going Live! Simply click on "SPEAKING" and adjust the volume of your microphone and broadcast your favorite concert!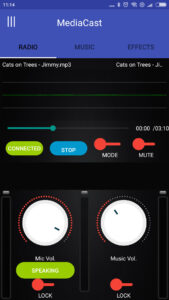 Have fun broadcasting!